SUCELLOG aims to widespread the participation of the agrarian sector in the sustainable supply of solid biofuels in Europe. SUCELLOG action focuses in an almost unexploited logistic concept: the implementation of agro-industry logistic centres in the agro-industry as a complement to their usual activity evidencing the large synergy existing between the agro- economy and the bio-economy.
Agro-industry facilities can be utilised in the idle periods to handle and pre-treat biomass feedstocks (mainly from agricultural residues) to produce quality solid biomass to be introduced into the market.
SUCELLOG project was finalized on 31st of March, 2017. Click on the picture below to learn more about the results and visit our publications page!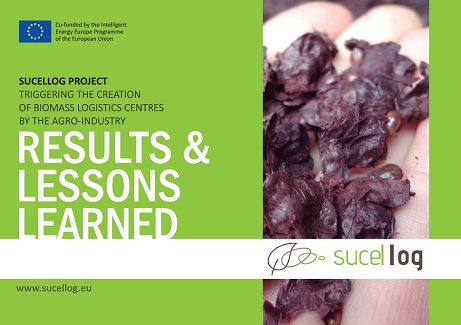 SUCELLOG project (IEE/13/638/SI2.675535) is supported by the European Commission under the Intelligent Energy Europe Programme. "The sole responsibility for the content of this webpage lies with the authors. It does not necessarily reflect the opinion of the European Union. Neither the EASME nor the European Commission are responsible for any use that may be made of the information contained therein".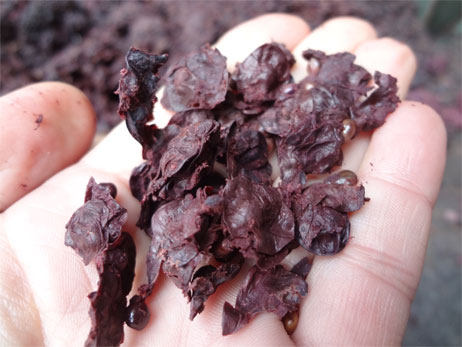 Disclaimer:
This website uses Google Analytics, a web analytics service provided by Google, Inc. ("Google"). Google Analytics uses "cookies", which are text files placed on your computer, to help the website analyze how users use the site. The information generated by the cookie about your use of the website will be transmitted to and stored by Google on servers in the United States. In case IP-anonymisation is activated on this website, your IP address will be truncated within the area of Member States of the European Union or other parties to the Agreement on the European Economic Area. Only in exceptional cases the whole IP address will be first transfered to a Google server in the USA and truncated there. The IP-anonymisation is active on this website.
Google will use this information on behalf of the operator of this website for the purpose of evaluating your use of the website, compiling reports on website activity for website operators and providing them other services relating to website activity and internet usage. The IP-address, that your Browser conveys within the scope of Google Analytics, will not be associated with any other data held by Google. You may refuse the use of cookies by selecting the appropriate settings on your browser, however please note that if you do this you may not be able to use the full functionality of this website. You can also opt-out from being tracked by Google Analytics with effect for the future by downloading and installing Google Analytics Opt-out Browser Addon for your current web browser: http://tools.google.com/dlpage/gaoptout?hl=en